In Austria, some businesses that were closed due to the new type of coronavirus (Kovid-19) epidemic were announced to be reopened on 14 April, and many businesses, such as shopping malls, will reopen by 1 May.
Austrian Prime Minister Sebastian Kurz, Health Minister Rudolf Anschober and Interior Minister Karl Nehammer made statements at the joint press conference on Kovid-19.
A protective glass platform was placed between the prime minister, ministers and members of the press who came to the press conference with a mask.
Last minute: Good news about Austria corona virus! From May 1st … | Video
SMALL BUSINESS FROM 14 APRIL …
Prime Minister Kurz stated that meetings with large attendance should be avoided during the Easter holiday, and as of April 14, small businesses under 400 square meters as well as markets selling construction and gardening supplies will be reopened.
"We plan to reopen all workplaces, shopping malls and hairdressers as of 1 May. Certain measures will be followed," Kurz called for paying attention to the social distance and complying with the measures taken. said
Kurz stated that businesses such as hotels, restaurants and cafeterias can be opened as of the middle of May at the earliest, and the final decision regarding these businesses will be made at the end of April.
Noting that the primary and secondary schools will be closed until the middle of May, Kurz stated that this period will be ended with distance education in universities.
Expressing that the requirement to use the mask, which is started to be applied in supermarkets, will be expanded, Kurz announced that as of next week, the obligation to use masks in public transportation will be implemented.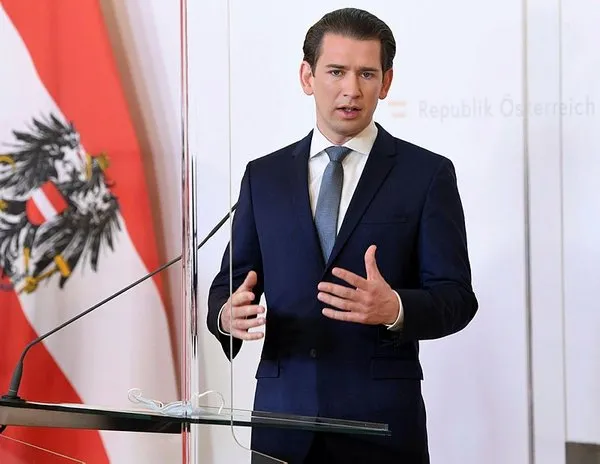 SERIOUS DECREASE IN VIRUS'S DAILY SPRING
Health Minister Rudolf Anschober said that as of the beginning of March, the daily spread rate of the virus was over 40 percent, and this rate was regressed up to 2 percent thanks to the measures taken.
Anschober stated that the number of new cases has decreased significantly compared to those who have recovered in the last 4 days, "187 new virus cases have been detected in the last 24 hours, while the number of people who have recovered during the same time has been recorded as 465." shared his knowledge.
Interior Minister Karl Nehammer stressed that as of April 14, parks and gardens will be opened to the use of citizens, but attention will also be paid to anti-virus measures.