Illustrative photo (adevarul.ro)
Nearly 600 coronavirus patients died per day
In Britain today, April 19, there is a sharp decrease in the number of deaths from coronavirus per day. This was reported by RBC-Ukraine with reference to the page of the British Ministry of Health in Twitter.
According to the agency, over the past day in the UK there were 596 deaths from coronavirus, while over the previous day, 888 patients died from the disease. The total number of deaths exceeded 16 thousand.
At the same time, as of April 19, 482,063 tests for coronavirus were made in Britain, of which almost 19 thousand were done on April 18. The number of confirmed cases of coronavirus is 120,067.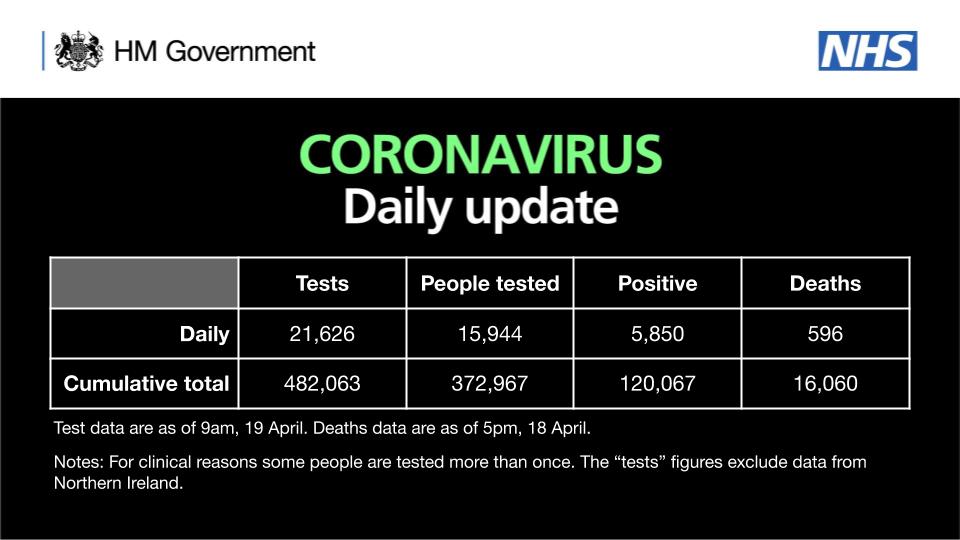 Recall, it was previously reported that in Spain today recorded the lowest daily mortality from coronavirus in the last month. In Spain, 410 patients died from coronavirus per day. The last time such a low rate was observed on April 22, when 394 patients died per day.
In addition, yesterday the number of lethal cases of coronavirus in Spain exceeded 20 thousand. More than 500 patients died from coronavirus in Spain on Saturday.