New messages cannot be retrieved, please try again later.
Liveblog
05:20

Again slight increase: now an average of 601 infections per day
In the period from 3 to 9 August
an average of 601 people infected per day
with COVID-19. This is an increase of 13 percent compared to the previous seven days, when an average of 550 people were infected every day.
In the same period an average of 4 people died per day in our country to COVID-19. In the previous period, there were an average of 3 deaths every day.
In the period from 6 to 12 August there were daily an average of 31 new hospital admissions. From July 30 to August 5, there were an average of 23 per day.
09 min

Another curfew in Peru after record increase in infections
In Peru, the government has reintroduced a Sunday curfew and a ban on family gatherings. In 24 hours, 8,875 confirmed coronavirus infections were added in the country, a new daily record, the Ministry of Health reports.
26 min

Miss Belgium may keep her title a little longer: "Secretly a bit happy"
Miss Belgium Celine Van Ouytsel can call herself Miss Belgium for longer. Van Ouytsel may be allowed to keep her crown longer. Due to the corona crisis, the miss saw many performances and trips canceled. "At the moment, the organization behind the election does not see a final happening in January", Van Ouytsel explains on radio station MNM. "I am secretly a bit happy that I can enjoy the title longer," said Van Ouytsel.
Currently, the organization behind the election does not see a final happening in January
Normally, a miss is crowned for one year. Van Ouytsel won the title on January 11 of this year. "The election is preceded by a lot of preparation. I remember that the first audition day was somewhere around October. You have been busy with that election for months. Now it will all be different", explains Van Ouytsel.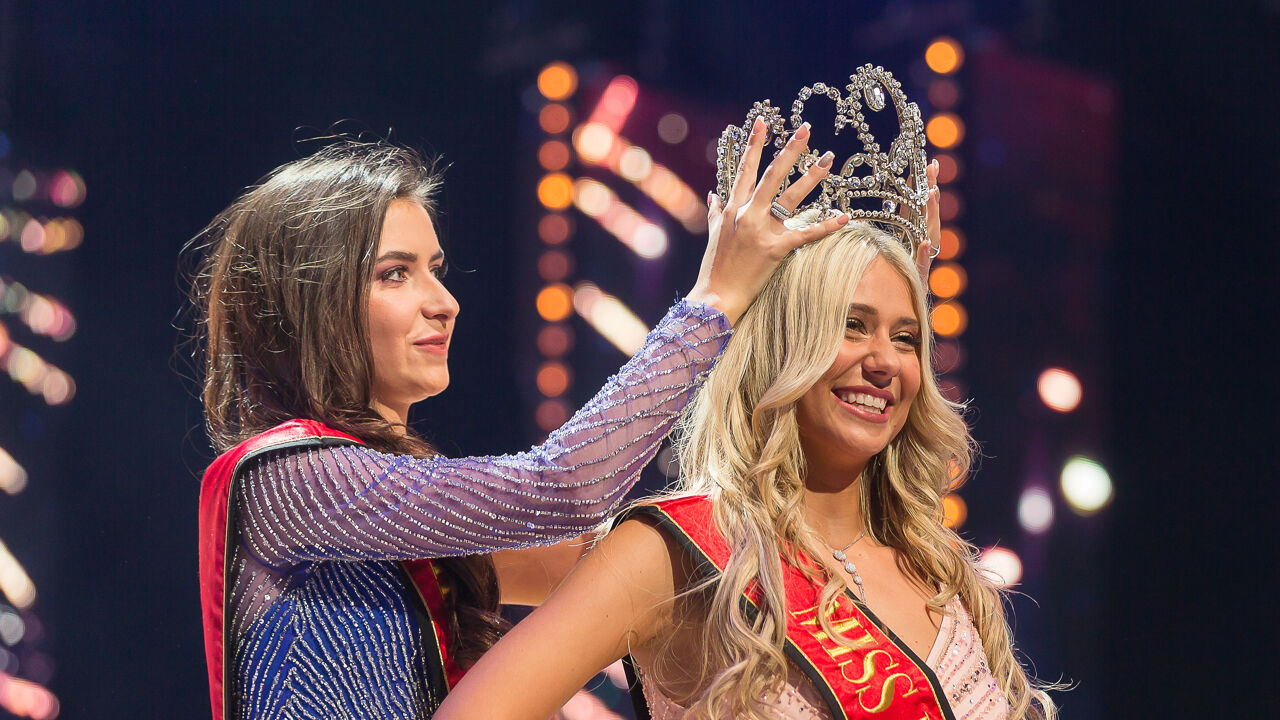 James Arthur Photography
50 min

Cycling associations want to get rid of the Brussels mouth mask obligation for cyclists
The Dutch-speaking Fietsersbond and the French-speaking Gracq are disappointed in the decision of the Brussels government to make face masks for cyclists mandatory. They fear that this will discourage people from taking the bicycle and ask that the Brussels government reconsider the measure.
Read the full article here:
06:20

"Fake news about corona killed 800 people"
Incorrect information about the new coronavirus has claimed the lives of at least 800 people worldwide in the first three months of this year, researchers say in the scientific journal American Journal of Tropical Medicine and Hygiene, according to the British broadcaster BBC. About 5,800 people ended up in hospital as a result of incorrect information circulating on social media, among other things.
Many of the deaths occurred after ingesting the highly toxic alcohol variety methanol or alcohol-based cleaning products. The World Health Organization (WHO) has already warned that disinformation about the coronavirus is spreading just as quickly as the virus itself. Conspiracy theories, rumors and cultural stigmas are said to contribute to the high number of deaths and injuries.
Victims followed advice that they felt could not be distinguished from correct medical information. For example, advice was circulated to consume large quantities of garlic or vitamin pills to prevent contamination. Some victims reportedly drank cow urine after reading that it could help. All actions that can have "potentially serious health consequences", the scientists behind the study said.
Also read the following article about this:
06:10

Corona debate in the Dutch Chamber ends in turmoil
In the Netherlands, the corona debate in parliament has ended in chaos. PVV leader Geert Wilders had asked for a vote on better pay for healthcare workers. When a vote had to be taken, according to the opposition MPs deliberately walked out. 76 MPs must be present in the building for a vote. It turned out that 62 MPs were still present, so too few.
Coalition party D66 contradicts "running away". "Nonsense", tweeted MP Paul van Meenen. According to him, more preparation time is simply needed.
06:01

The number of rented rooms is similar to corona-less academic years
The corona crisis has little or no impact on student room rental. This is evident from a survey by our editorial staff at the largest student cities in Flanders and Brussels. The search for a room got off to a slow start this summer, but the number of rented rooms is currently similar to corona-less academic years.
Read the full article here:
05:51

Far fewer people tested than expected in the test village in Antwerp
In the corona testing village in Antwerp, fewer people were tested last week than expected. The testing village has been active for a week now, where people can go who have no symptoms, but have come into contact with a corona patient, for example.
A total of 731 people came by for a corona test in a week, while up to 500 were expected per day. Although microbiologist Herman Goossens of the UA does not necessarily think that is a bad thing: "We have encountered a number of teething problems. I have always pleaded for a quiet start: do not let us rush to deal with problems. "
Of the people who were tested, 8.8 percent turned out to be infected with the corona virus.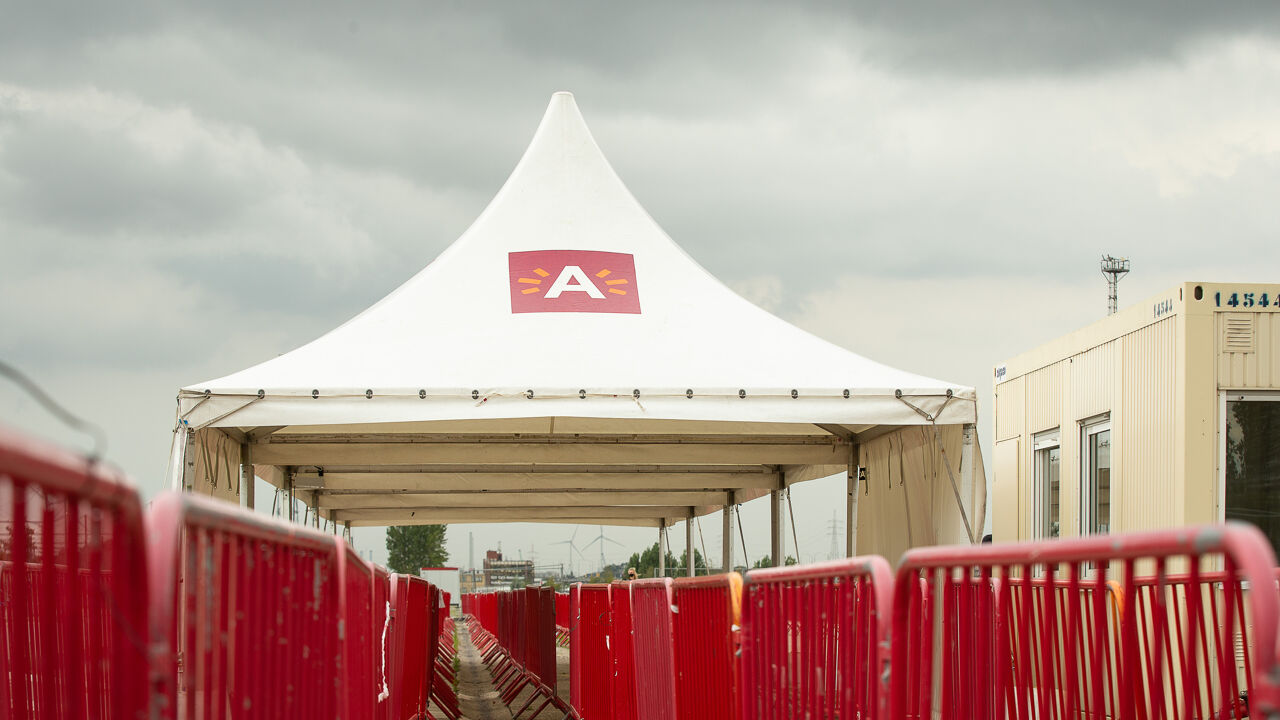 05:29

In New Zealand, 13 infections were again diagnosed after the country was corona-free for 100 days
In New Zealand, 13 new infections have been identified. That is striking, because the country was corona-free for 100 days. The new infections all belong to the same cluster, earlier this week four family members in Auckland had already tested positive. Where they got the infections where they got those infections.
Authorities expect more cases to emerge in the coming days. As a result of the infections, a lockdown was introduced in Auckland, which is the most populous city in the country.
In total, New Zealand has had 1,220 confirmed infections since the virus surfaced in the country in late February. 22 people were killed by the corona virus.
05:11

Steven Van Gucht: "Corona fatigue problem number 1 in the coming months, because this will take a long time"
"Corona fatigue is the number 1 problem for the future." This is what virologist Steven Van Gucht (Sciensano) said in "To the point". "People who no longer see the light on the horizon. That is a big problem, but it is understandable, because this takes a long time, this takes a very long time. And it affects the foundation of what we as humans consider important, we are a social being, we need contact and that is actually being taken away from us now. That will be the biggest problem for the coming months. "
We are a social being, we need contact and that is actually being taken away from us
A truly relaxed coexistence with the virus is certainly not immediately possible, according to Van Gucht. "We will not be able to fully relax as long as we do not have a vaccine. But the lower the number of infections, the more effect we can have with contact detection and the faster we can find outbreaks. Although even that contact detection has limitations, because the virus comes in all guises. can circulate, you also have people without symptoms who are infected anyway. With Ebola, for example, it is different, you recognize that disease and you cannot have a mild form of it. "
Van Gucht sees no cause for concern in the adjustments in Antwerp. He also understands the way in which the situation is handled, with many adjustments in a relatively short term. "I think that's ok, we see that often in this crisis. This is unique and we have no precedent to build on, in any country. And we have to understand that."
According to him, the general mandatory mouth mask will not necessarily keep the virus in check, as it also applies in Brussels from today. Van Gucht emphasizes once again that following the basic rules remains essential: keep your distance, wear masks where necessary (this is: where it is busy) and limit your contacts.
Watch the full conversation with Steven Van Gucht in "Terzake" here: